Every8th Enterprise Software Development
First Bit Canada offers a full spectrum of application design, development, maintenance and support services along with flexibility of engagement models and project scopes
Whether you are looking for a qualified software development provider to deliver a custom enterprise sofware solution, an experienced integrator to create a connected software ecosystem or a diversified team of developers to handle a bunch of enterprise apps, you can turn to First Bit Canada

TECHNOLOGY
CONSULTING
Our tecnical experts perform a through evaluation of your project needs and available technology stacks to help you pick the most appropriate option

DISCOVERY
AND PLANNING
We help define the project strategy and roadmap, clarify requirements and prepare the required documentation to ensure you are fixing the right problems and optimizing the right actions

SOFTWARE
PROTOTYPING
A proof-of-concept helps evaluate the feasibility of your concept for real-world implementation and assess the potential of your idea with minimum rsources consumed
The Perfect Blend of Technological Competency, Domain Expertise and Industry-Specific Experience
With 850+ experts on board, the proprietary IT infrastructure, and versatile IT resources, we take up enterprise application development to deliver industry-specific solutions that help organizations solve numerous operational and strategical challenges.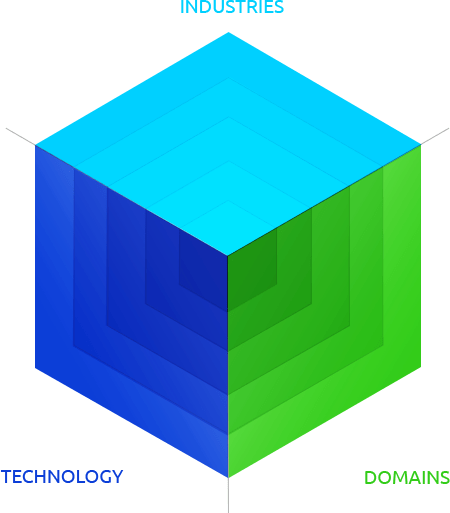 INDUSTRIES
Hospitality
Manufacturing
Public & Sector
Home & Improvement
Transportation/Logistics
Intermodal
Engineering
Legal Services
Renewable Energy
DOMAINS
CRM
Scheduling/Appointment Management
Web Portals
Content & Document Management
Business Process Automation
ERP
E-learning
Computer Vision
Transport Management System
TECHNOLOGIES
Javascript
HTML 5
CSS
PHP
VueJS
Yii Framework
MySql
JQuery
We Cover The Full Cycle Of Enterprise Software Development
Maintenance and Support
On-demand Support
Long-term Maintenance
Corrective, Adaptive and Perfective Maintenance
Software Delivery
Release Management
Change Management
User Guides & Training
Software Development
Source Code and Compiled Code
Code Documentation
Unit Testing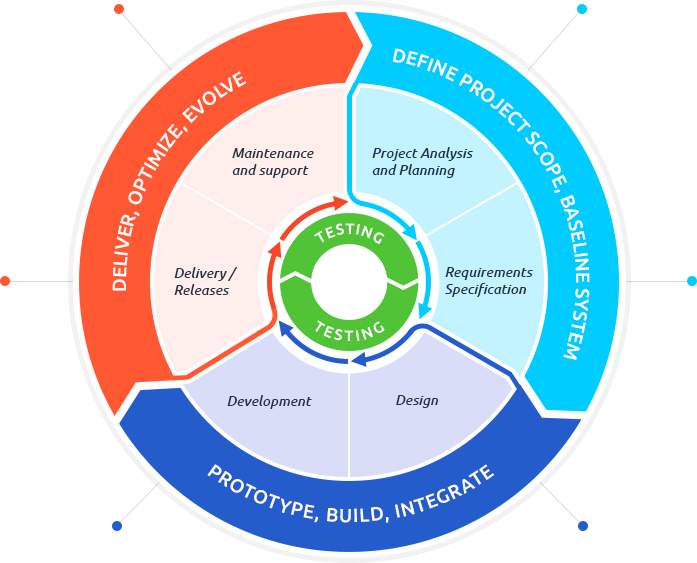 Project Analysis and Planning
Project Mapping
WBS Visualization
Project Budgeting
Requirements Specification
Requirements Gathering
Use Cases and User Stories
Requirement Smells
Software Design
Low- and High-level Design
User Interface Design
User Experience Design
TRENDSETTING TECHNOLOGIES PUT AT YOUR SERVICE
Staying in the vanguard of technological progress, we are always ready to provide our customers with enterprise solutions based on the latest technologies. We leverage the power of tech innovations and inscribe them into your enterprise context to help you excel in various business domains and let you stand out from competitors.


TECHNOLOGY
CONSULTING
Technology consulting is integrated deeply into every project. Whether you have a business idea to implement or a business problem to solve, with First Bit Canada, you get free technology roadmap consulting prior to project kickoff and expert technology support at all delivery stages.


TECHNICAL RISK
REDUCTION
A compelling software application is not restricted to a beautiful interface and immersive user experience. It is also about reduced technical risk through well-considered architectural design and a stably functioning solution backbone that is easy and cost-effective to maintain, integrate with other systems and enhance over time.


SCALING UP
DEDICATED TEAMS
With over 850 IT professionals on board, we easily handle projects that require involving diversified development teams and imply simultaneous work on various software components built with different technologies. We adjust our resources depending on the project stage, complexity and solution type, as well as ensure that the delegated specialists integrate smoothly into in-house IT departments if needed.